June 2012
The Visible Word
While you might not guess it by looking at the art in my office, I used to have no interest in art at all. First of all, I wasn't very good at art. As a child I had no ability to draw or paint. If you looked at my crafts you would wonder what they were. Lego blocks were about the only thing that I could manage.
But the truth is that I didn't understand art either. Most of it looked to me like a random collection of junk. So far did I carry my opinion that when a friend and I went to a famous art museum during college we concluded that the 17 foot statue that Michelangelo carved, which took him three years to finish, was "a rather overrated piece of marble."
Everything changed, however, when I went overseas. I visited churches throughout Europe and discovered a lot of art in them. I learned that in former times when people couldn't read or write art became "the Bible of the laity." In those days the pastor didn't just tell Bible stories but could take the people around the church and show them. The saints and angels weren't just something in heaven; they surrounded them. Art pictured the invisible.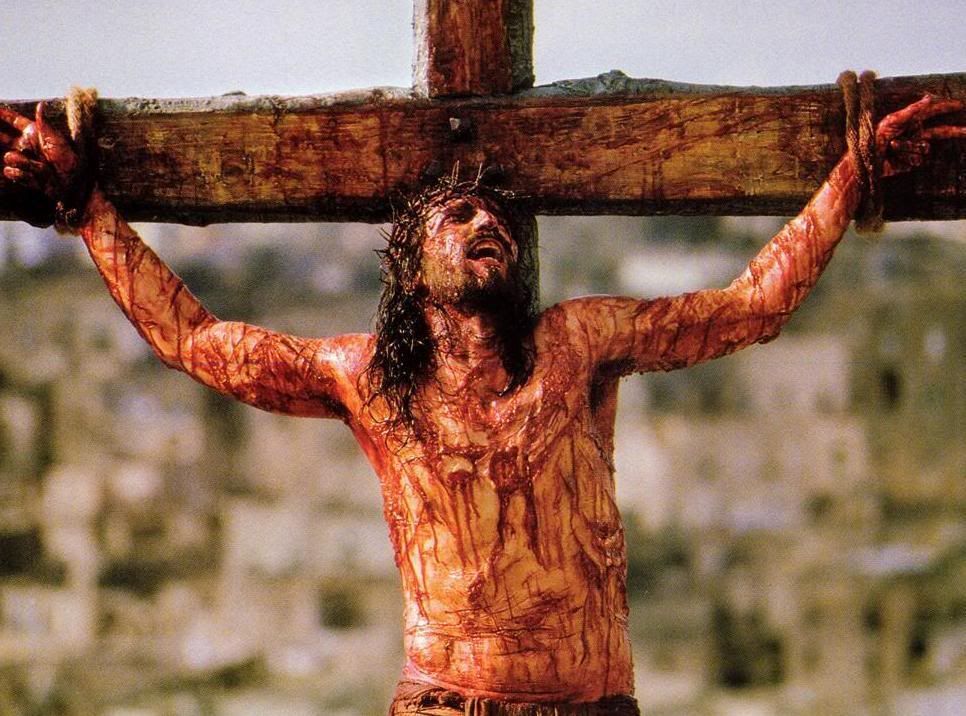 But good art isn't merely an artist trying to take a picture as a camera might. Good art takes the Word of God and puts it in visual form. In one artist's depiction of the birth of Jesus, the light emanating from the Christ Child makes you see that Jesus is, "the light of the world." (John 8:12) In one artwork, the most gruesome crucifixion scene ever painted, you see the Jesus who "was wounded for our transgressions and bruised for our iniquities." (Isaiah 53:5) Look at the glorious altarpiece from a museum in Ghent and stand in wonder of the Heavenly Jerusalem of which we all one day will partake of.
In those museums I began to realize something about art. Art was there to teach me about God and to lead me in the wonder and adoration of Him. Even for us who have the Bible and who can read, the arts have a powerful way of bringing us into the reality of God. As it has been said, good artists don't really "paint" bible stories but "write" them. Preachers preach from the pulpit; artists preach from their canvas.
And so ever since I came to Emmanuel I have been dreaming. I have been dreaming of the day where we could have an altarpiece of our own. Trips to cathedrals around the United States led me to see artwork that I admired. Notes were taken. Phone calls were made. Prices beyond our means were quoted. Back to the drawing board I began to think about the theme. "The Children's Chapel," or maybe "The Chapel of the Christ Child," came to mind. The name of our church being "Emmanuel" which means "God with us," taken from Isaiah 7:14, "Behold, the virgin shall conceive and bear a Son, and shall call His name Immanuel," suggested to me that the theme of the project should be that of the birth of our Lord. And then after I thought about how often we use our chapel, every day for Matins, for the Sunday School opening, for Vacation Bible School, and now also again for our Midweek Divine Service, one day about a year ago, a surprise visitor came to tour the church. "My little Sistine chapel" the person said, as they imagined in their mind a gift which would provide the seed money for this project. Others stepped forward and contributed generously for the project in memory of loved ones who had fallen asleep in Jesus. An artist was found. Everything was coming together!
A target date of 2013 is planned for the project to begin. The artist, Mr. Ed Riojas, is an illustrator and graphic designer for the Grand Rapids Press and a member of Our Savior Lutheran Church in that city (my sister is a member of the congregation). His art has been featured in various competitions, and several of his commissions for Lutheran churches have appeared in the Lutheran Witness. His circular bulletin art has also been used by our congregation. (scroll down to the bottom of this linked webpage for examples) We pray for the Lord's blessing on Mr. Riojas as he begins his work and we give thanks to God.
God of majesty, whom saints and angels delight to worship in heaven, be with Your servants who make art and music for Your people that with joy we on earth may glimpse Your beauty. Bring us to the fulfillment of that hope of perfection that will be ours as we stand before Your unveiled glory; through Jesus Christ, our Lord. Amen.
In Christ,
Pastor Seifferlein